Growth of Local Search | Importance of Local SEO
Google's update in 2014 brought about many changes in the local SEO processes. Leading entrepreneurs, who never paid attention to including a local SEO strategy to their inbound marketing campaigns, now are striving hard to rank on top even in local searches.
Local SEO is no more restricted to mom and pop stores, pharmacies, drug stores and eateries around, it's a necessity for businesses spread across all, different domains. With the growth of local search, it is important to increase the efforts towards local SEO even further.
In the next few years, it is only going to rise and there's no stopping after that. Here's why.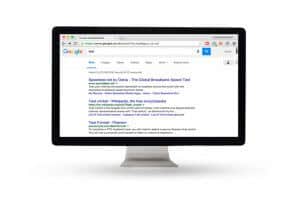 Google Cares about Local Businesses
Google, the search engine giant, has always offered more opportunities to local businesses trying to break new grounds. With free tools like Webmaster tools, Analytics etc., Google has always helped businesses with limited resources in growing their online visibility.
With the recent updates, it focuses not only on providing the best-matched results but also the nearest ones.
Individualized Results are Given More Importance
Various search engines focus on providing individualized results. The person who is searching is more likely to see specific results according to his respective search history and geographic location. And, users love it. Users are demanding more and more individualized search results that cater exactly to their needs. With the growth of such demands, the significance of local SEO will only rise.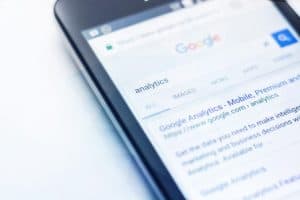 Growth of Mobile Devices
Mobile devices and wearable gadgets are increasing rapidly in number. People search for numerous things on their mobile phones in a day, mostly when they are on the go. As a result, search engines today, focus on providing proximity-based results. This has led to the reduction of barriers between real and digital world. The growth of such devices has drastically increased the need for local optimization.
Rising Competition
With more and more businesses coming into action, the competition across all business domains is undoubtedly on a rise. Thus, it is the need of the hour to focus on smaller target niches. And, optimizing locally is the only solution to achieve relevant visibility.
Now that you know that local search is rising and will only continue to rise in the upcoming years, here's what you can do to keep up with it:
Basics of Local Search Engine Optimization
• Build Your Local Listing Pages on Google, Bing and other search engines.
• Use business extensions such as business listings, reviews, promotions, and marketing.
• Create your brand with compelling content and active social media presence.
• Use keywords to target local areas to rank higher on geographically-related searches.
The local searches are on a rise and there's no stopping to it. Today, with the help of local SEO strategies, anyone can grow his local business and attract more customers, both online and to physical locations.
Here at FYNDYOU we can be sure you're found.