3 Ways for Your Insurance Agency to Get Found
For many insurance shoppers, online searches are the first step they take when assessing their options. In fact, 69% of insurance consumers run a search before making a purchase.
This means that if your insurance agency isn't showing up in local search results you're likely losing a lot of clients to your competitors. So, if you haven't developed a digital marketing strategy, now is the time.
Here are three ways to get your insurance agency found online.
1. Claim and Update Your Google My Business Profile
The majority of people search for products and services online, and with Google being the most popular search engine it's important to list your insurance agency on Google My Business.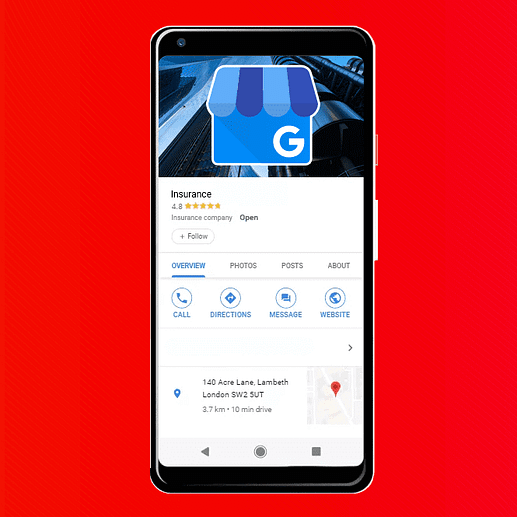 There's a good chance your business already has a profile. Claim yours, or create one if it doesn't exist already. Next, you'll need to update it with your current information. This includes your business hours, address, phone number, and website URL. You can also add photos of your business.
Creating a Google My Business account increases your chances of showing up in local searches and puts you in front of prospects who are searching for an insurance agent near them.
Past customers are also able to leave you reviews. If your reputation management is on point this will give prospects the extra boost of confidence they need to select you over your competitors.
2. Create Social Media Profiles
Facebook is the most popular social media platform in the world. Over 1 billion people visit the site each month, so it makes sense for you to create a business profile on their network.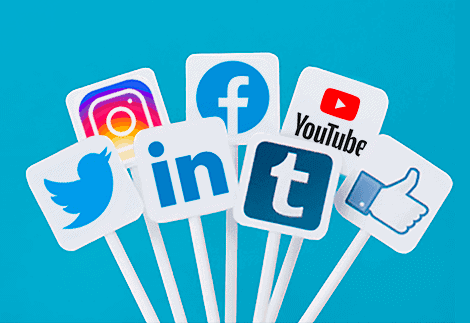 Other popular social media platforms for businesses are Twitter and Instagram. Twitter is an excellent place to answer questions and communicate directly with your audience. Instagram may not always seem like it's worth the time and resources, but 75% of Instagram users take an action, such as looking at a website, when they come across a post.
By creating business profiles on multiple platforms you'll give potential clients more places they can find you when they're looking for insurance, which will help you grow your online presence.
3. Advertise On Facebook
Paid advertising is a great way to increase your web traffic and build brand awareness. And one of the best places to advertise is Facebook.
Not only are their ads affordable, but they also have some of the best targeting capabilities available. Because they have access to such a large amount of data, including people's location, interests, and hobbies, it's easy for you to serve your ads to a very specific audience.
Google Ads are another option, but their cost per click can be too high for some smaller businesses. Sponsored Facebook posts, on the other hand, average less than $1 a click, giving you the most bang for your buck.
Get Found More Often with FYNDYOU
Want your insurance agency to be found online by more potential clients? FYNDYOU has a proven track record in the insurance industry and can help you reach your digital marketing goals.
Click here to learn more about how the FYNDYOU Program Bundle has helped businesses like yours.