Stoneware Was Looking For An E-Commerce Partner That Respected The Process
One of the oldest stoneware manufacturers in the United States, Stoneware has been dedicated to the tradition and careful craftsmanship of transforming clay into enduring functional art forms for the home, kitchen, and garden since 1815.
To take advantage of this rich tradition, Stoneware strategically decided to utilize an on-line presence to grow their company. We were selected as the partner to develop an e-Commerce site and launch an integrated digital marketing plan.
FYNDYOU Provided A Personalized Digital Marketing Solution
The success of the relationship was dependent on our ability to understand their goals and objectives, and to personalize a well-executed digital marketing plan. Just as Stoneware is famous for bringing that personalized touch to their clients, we delivered our unique offering through eCommerce design, graphics, email marketing, social media marketing, and other strategies. Having expertise with Google Analytics allowed us to gain insight into their visitor experience and customer behavior. We used this information to craft a targeted message to the right demographics. Additionally, new markets were opened through affiliate marketing initiatives.
Category View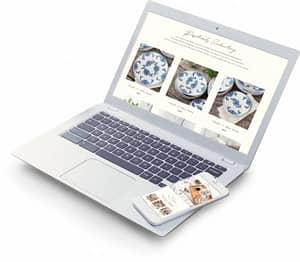 Product View