Mortgage Industry
3 Ways for Mortgage Businesses to Establish a Local SEO Framework
Utilizing local SEO is an incredibly effective way for businesses in the mortgage industry to market themselves online.
According to Google, 46% of searches have a local intent. Google's algorithm has been specifically designed to show local results to those who are searching for products and services. This means if you're website isn't optimized for these types of searches you're likely not being found online.
Here are 3 ways for mortgage businesses to establish a local SEO framework:
1. Google My Business Profile
Setting up your Google My Business profile is the number one thing you can do to get your mortgage business found locally. If a profile already exists claim it so you can make updates. And if there isn't one already create one.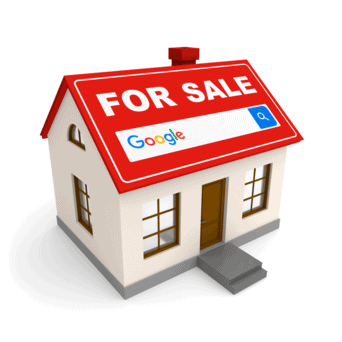 It's also important to review your profile regularly to ensure that all of your information is accurate. According to BN Touch, "It's estimated that nearly $10.3 billion worth of sales are lost every year because of incorrect online business listings."
Regularly adding updates and uploading images to your profile will help to increase your SEO ranking. Make sure your contact information is exactly the same as what's listed on your website and other directories. Having consistent name, address, and phone (NAP) information across the internet is very important for local search.
2. Quality Website Content
Having a website with rich content is another important aspect of improving your local SEO. The content on your website should be about your service area(s) as well as common questions that customers have.
Do keyword research to determine what terms people are most likely to use when searching for mortgage brokers. Then, utilize all your keywords throughout your content. This includes both your headings and paragraph text.
Try to publish content regularly. Remember, the more pages your website has the better chance there is that Google will find some of them.
3. Get More Positive Reviews

As your business grows, you'll want to have customers endorsing your services. Getting good reviews on Google My Business, Facebook, and Yelp will help search engines to pick you out of the crowd and place you at the top of results.
Nearly nine out of ten (89%) of consumers worldwide read reviews before buying products. Good reviews will also help with your overall reputation, and could ultimately convince a prospective customer to choose you over your competitors.
After you're done helping a client, ask them to leave you some feedback online. Assuming they've had a good experience with you most people will be happy to do it and it will greatly increase your online presence.
About FYNDYOU
Finding the time to effectively build out this local strategy is difficult. That's where FYNDYOU comes in. The FYNDYOU program bundle includes everything you need to get your business found online locally, all for one affordable price.
Click here to learn more about how the FYNDYOU program has helped mortgage brokers like you.