How to Get Your Roofing Business Found Online
If you're a roofing contractor who is looking to grow your business, you need to be where your target audience is…ONLINE.
Nowadays, people look online for services near them, so a strong online presence is essential to gaining new customers and having a leg up on the competition. But how do you make yourself stand out from the competition, get found online, and attract more customers?
Here are a few tips to help you build a stronger online presence.
Create Or Claim Your Google My Business Account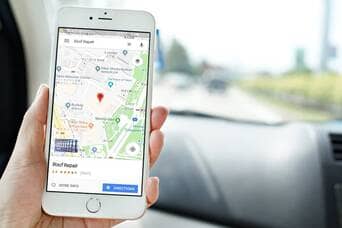 There are a number of places to list your business online, but this is the most important one. Google My Business is the central hub to local SEO for roofers. When customers search for "roofing business near me", these listings will be the first results to pop up.
Find and claim your listing, or create one if your business doesn't have one already. Be sure to review your profile regularly so that all of your information remains accurate. Regularly adding updates and uploading images to your profile will also help to increase your SEO ranking.
Use a Microsite
Microsites are specialized sites that are separate from your main website. You can use them to promote a specific topic, such as a product, service, event, or sale.
They're also a valuable tool for businesses with more than one location. They allow your roofing business to utilize keywords related to specific locations, which will help you show up in more local searches.
Grow Your Online Reputation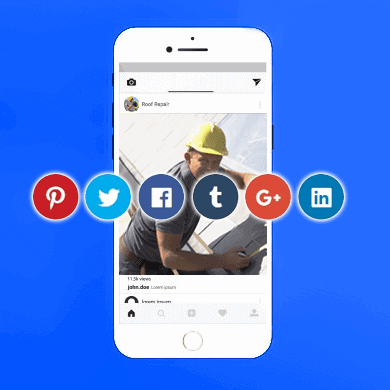 As your business grows, you'll want to have customers validating that your services are worthwhile. In the digital age, this means collecting as many online reviews as possible.
Getting good reviews on Google My Business, Facebook, Yelp, and other review sites is one of the most effective ways to promote your business. It also helps with your search rankings, since Google includes online reviews in their search algorithm.
The best way to get reviews is to simply ask for them. After a job well done, ask customers if they'd be willing to leave a review. Make sure to send a link to the location you want them to leave the review to make it as simple as possible.
Utilizing Social Media
Social media is a way for your customers to reach out to you with questions, learn more about your roofing business, and compare you to your competitors. Plus, it's an excellent way to engage with a younger audience. 90% of Millenials are active on social media, so this is likely the best way to reach them.
Create accounts on multiple platforms, including Facebook, Twitter, and Instagram. Focus more on informative and fun content, rather than sales and promotions. If you build a strong brand on social media your business will be the first one your followers think of when they need roofing services.
About FYNDYOU
The FYNDYOU Program Bundle is designed to generate more real leads, build better customer relationships for your business, and get Google to recognize your company as a top roofing provider in your area.
You'll receive all the tools and services you need to get your business found online locally, for one affordable price.
Click here to learn more about how the program can help roofing contractors like you.