How to Create an Effective Social Media Plan
Social media is an essential component of every business' marketing plan. Sites like Facebook and Instagram aren't just places to look at funny photos and videos. According to GlobalWebIndex, about 54% of people who are active on social media use it to research products.
This is why it's so important to not only have a presence on these sites but to also post regular quality content. And the best way to do that is to create a social media marketing plan.
Keep reading to learn the four steps you need to take to build an effective social media plan.
Choose the Platforms Best Suited for Your Business
The first step is to decide which platforms are a good fit for your business. Each platform has a unique audience, so choose the ones most likely to be used by your ideal customer.
Here are some key stats on each platform, courtesy of Khoros:
Facebook: 2.7 billion monthly users, 54% female/46% Male, great for reaching people of all ages.
Instagram: 1 billion monthly active users, 51% female/49% male, strong usage between the ages of 18 – 49.
Twitter: 330 million active users, 50% female/50% male, users are primarily under 50.
LinkedIn: 260 million active users, 43% female/57% male, very strong usage between the ages of 25 – 34.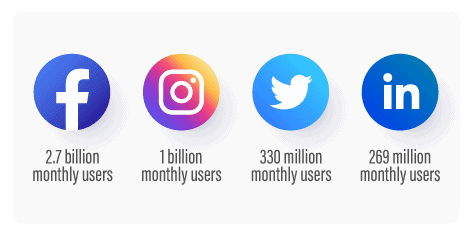 Because of the widespread usage of Facebook, this is the best platform to start on. From there, choose one or more other platforms that suit your business.
Create Content Pillars:
These are three to five topics or categories you can use to inspire your content. Every post you create should fall under one of these pillars. This will be the foundation for your social media content strategy.
Here are a few tips to help you choose your content pillars:
Identify Who Your Ideal Customer Is: Use your sales data and analytics to see who is actually buying your products and services. From there you can create content pillars that appeal to this audience.
Find Out What Content Performs Best: Review your previous content to see what topics resulted in the most engagement.
Listen to Your Audience: What questions do your customers frequently ask? What do they most want to know about? Use this information to inspire your content pillars.
Build a Social Media Calendar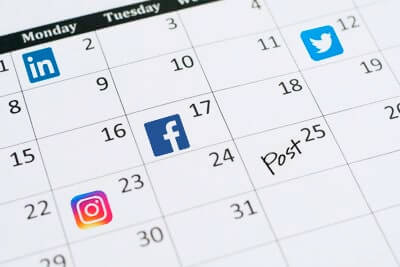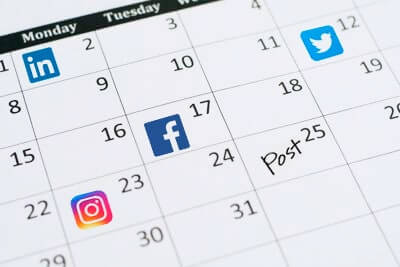 A social media calendar helps you plan your content in advance to ensure you maintain a regular posting schedule. It also allows you to take your time developing content, rather than publishing poorly researched posts on the fly.
Try to plan content out a few weeks worth of content at a time. You can schedule posts for specific days and even times if you wish. However, you should also be open to adjusting or changing your calendar as new opportunities present themselves.
Supplement Your Posts with Ads
Social media is moving more towards a "pay to play" model, meaning even if you're posting regularly it might not be enough to drive engagement. This is why it's a good idea to supplement your organic posts with paid ads.
Decide on a monthly budget and create regular ads that will drive engagement and sales. This will ensure you're always getting the most out of your social media accounts.
Don't Have Time for Social Media? FYNDYOU will Manage it for You
Our team of social media experts will create and execute a social media plan for you. They'll also run ads to grow your following and increase leads/sales.
Contact us or call (502) 289-6115 to speak to one of our team members today.