Get To Know Your Customers Better Through Social Media Marketing 
Marketing yourself on social media may seem like a daunting task, but there are ways to simplify the process. Check out these three best approaches to social media and start putting yourself and your brand out there today!
Understand Their Interests, Preferences, and Needs
Utilizing social media analytics can be a potent tool for getting to know your customers better. Facebook, Instagram, LinkedIn, Pinterest, and Twitter give business accounts access to data that shows an overview of activities from your social media pages. For example, business accounts on Instagram can see impressions, profile visits, and how far the post reached. On the other hand, Facebook Insights will tell you which posts are performing the best and where your visitors are coming from in the world.
You can compare the number of views to the number of likes, what content gets the most interaction, and more. Seeing how and when your visitors interact with your posts allows you to pinpoint what they like, what they respond to, and what they don't. Then, you can implement that knowledge to better tailor your content and execution to target your ideal consumer.
Which platforms your customers use can also give you insight into what they're looking for while browsing social media. For example, 85% of Pinterest users report using the platform for DIY projects, renovations, homemaking, and major lifetime occasions, while 91% of executives rank LinkedIn as a top choice for professionally relevant content. What's more, Twitter's timeline generates over 31% higher emotional connection and 28% higher levels of memorability than other social media platforms. Knowing why your customers gravitate toward a specific platform allows you to optimize your content to their interests and preferences.
Actively Listen and Engage
Another way to get to know your customers better is through providing a dedicated customer service channel. Encourage previous buyers to share feedback and potential buyers to ask questions. When they do, be sure you take the time to have those conversations with them. Answer their questions promptly and directly, and respond to their feedback- both good and bad.
Thank them for good reviews and respond to their complaints. Facebook accounts for 80.4% of social referrals, which means you don't want negative feedback pushing clients away from your business. Furthermore, 53% of consumers expect a response to a negative review, and 1-in-3 even expect that response to happen in as little as three days! So be sure you're monitoring your social media accounts and interacting promptly. Don't stop at listening either: take that feedback and apply it to improve your products and service.
94% of shoppers say a bad review has convinced them to avoid certain businesses. When 83% of Instagram users use the platform to discover new products and services, you want to make sure you're actively handling negative feedback to show customers they are more than just a sale to you. Ask questions, look for ways to remedy the situation, and take their feedback to heart.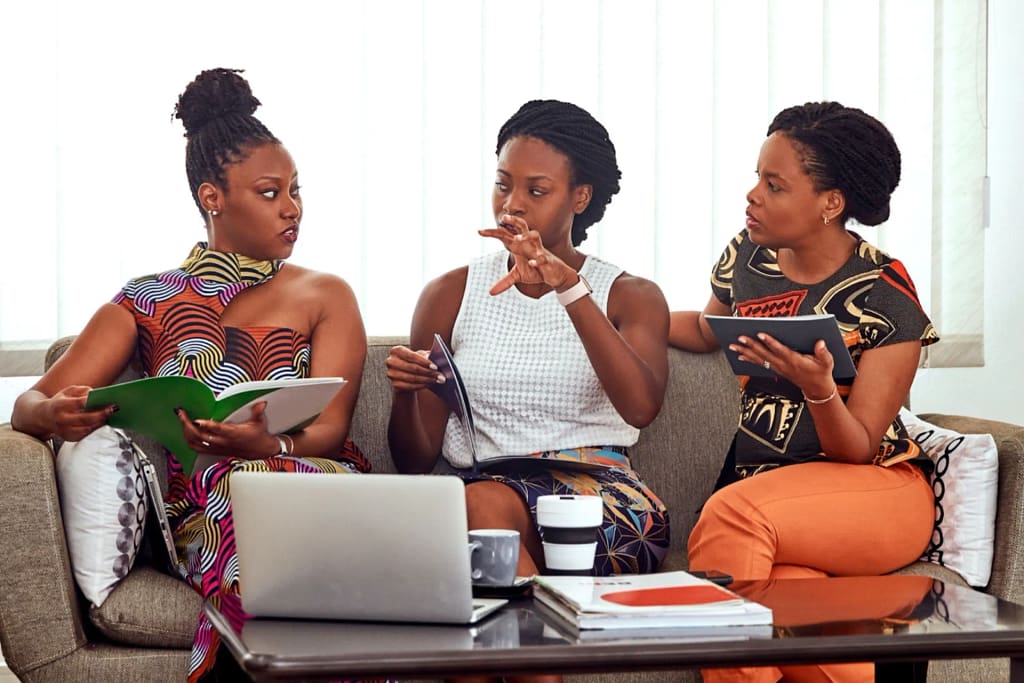 Add Value and Meaning to the Conversation
Social media isn't just a sales tool- it's a social tool. Giving your audience original and relatable content will make you stand out in a crowd of others who are doing the same thing as you. Your customers want to see and know you just as much as your products.
Instead of featuring your products in every post, switch it up by posting something funny but relevant to your niche. Create appreciation posts for employees so your followers can put names to faces and know who their purchases are supporting. You can even highlight specific customers and fellow business owners with duets, stitches, retweets, shares, and tagging.
Showcasing behind-the-scenes content is a great way to fuse relevant content with fun content. For example, if you make your products by hand, give your followers a glimpse into the world behind the screen and show them your production process. Teach them something not many people know about your craft or service and make them feel like insiders.
Don't be afraid to get inspiration. Building a successful brand from the ground up isn't an easy feat, and it takes a lot of passion and dedication to accomplish it. We all have dreams and aspirations, but you turned yours into a career. Share that. Showcase your accomplishments and setbacks to show others that they, too, can follow their dreams. This adds value to your follower's feeds and encourages them to interact with you, giving you more opportunities to get to know your customers better.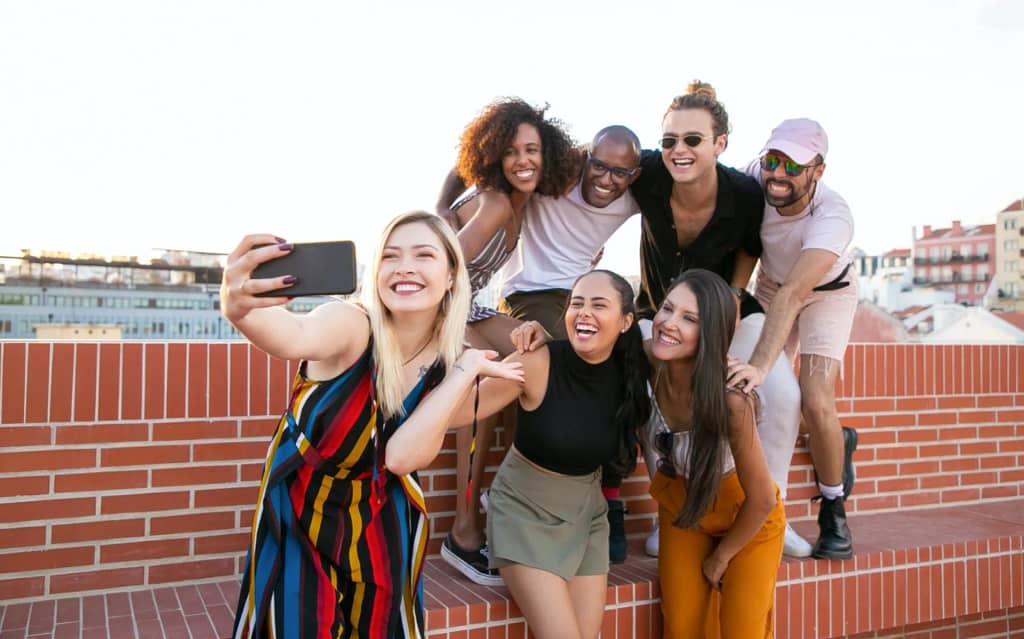 Share User-Generated Content
User-Generated Content (UGC) is key when getting to know your customers better because they tell you exactly what they think and feel about your product. An astounding 83% of Americans are more likely to buy a product based on recommendations from a friend or family member!
Not to mention, 79% of users say UGC from strangers influences their purchases, and they find it 9.8x more impactful than influencer content.
Sharing content from your customers puts your customers at the front of your brand. Potential buyers will see who else is buying your products and what they think about you. In addition, 90% of customers agree that authenticity is important while rating UGC as 2.4x more trustworthy.
Be Relatable
The competition isn't just fierce on all platforms, it's fast-moving, and content is easy to miss. There are an estimated 4.48 billion social media users globally, and that's what makes your personality your x-factor when trying to stand out.
Knowing your customers better means knowing what they want to see. Modeling your content after what you like to see on your feed will attract others with similar interests to you and what you have to offer. Get creative, and don't be afraid to try new things.
It's important to stay authentic to your values. Don't tell your customers and followers what you think they want to hear; tell them what you want them to hear. And if you get it wrong, listen to what they have to say and don't make the same mistake twice.
There are many resources available that can cut down on the amount of time you'll have to spend online but getting to know your customers better means putting in the time and effort to listen and learn. So put yourself out there, be true to yourself, and start talking to them today.