If you're looking for the best avenue for your social media marketing, you've got a variety of options to choose from. Many successful businesses use several online platforms, altering content across each website for optimal engagement with their audience on each. 
Keep reading to discover some of the pros and cons of the most popular digital platforms to decide which one (or two or three) is right for your business's next marketing campaign. 
Facebook
Although Facebook is often stigmatized as a networking site for the older generation, it continues to rank as the number one social media platform. It's true— Baby Boomers and the Silent Generation are flocking to Facebook, which makes it optimal for marketing campaigns geared toward older adults who often have a great deal of disposable income. However, 70% of adults ages 18-29 and 77% of adults ages 30-49 also report using Facebook. 
Although Facebook is often stigmatized as a networking site for the older generation, it continues to rank as the number one social media platform. It's true— Baby Boomers and the Silent Generation are flocking to Facebook, which makes it optimal for marketing campaigns geared toward older adults who often have a great deal of disposable income. However, 70% of adults ages 18-29 and 77% of adults ages 30-49 also report using Facebook. 
Instagram
Despite the fact that the Instagram algorithm sometimes rivals the Loch Ness monster in terms of obscurity and mystery, Instagram offers several features for you to use in engaging your audience, making it worth the effort to showcase your business via photos and short videos. 
Instagram Stories are booming in popularity, as the 24-hour viewing window entices viewers to engage daily. Businesses create 33% of the most viewed Stories, and many influencers collaborate with businesses for sponsored marketing campaigns.
The average Instagram engagement rate is 1.22%, which doesn't sound like much until you compare it to Facebook's 0.09% and Twitter's 0.048%. 71% of Instagram users are under the age of 35, making it the perfect platform to target a younger audience. 
Twitter is a revolving door of content, making it the king of engagement when it comes to social media marketing. Having the ability and even expectation- to publish content multiple times a day creates an opportunity to easily advertise to a variety of audiences. By creating a company 'voice' and engaging with other businesses in your niche, you can support organic growth for your follower count, and theoretically your revenue stream as well. 
With over 353 million Twitter users, each tweet has incredible potential, if you create relatable content that people can engage with. The engagement comes with a price, however, as successful marketing on Twitter involves more than a 'set it and forget it' strategy. 
Reaching your audience involves not only creating tweets, but replying to mentions, retweeting relevant tweets, and even participating in Twitter chats, all in a timely manner
LinkedIn
LinkedIn is the favored website for B2B social media marketing. The University of Massachusetts found that 98% of Fortune 500 companies use LinkedIn for networking and recruiting, forging relationships with customers and potential customers.
LinkedIn usage increases as income brackets increase: 27% of Americans with a household income of less than $30,000 use LinkedIn, while 60% of Americans with a household income of $100,000 or more use LinkedIn. In total, 28% of Americans use LinkedIn, and employees are 14 times more likely to share content from their employer, so encouraging your employees to connect with your company is a great step in your social media advertising on LinkedIn. 
Maximize Your Reach on Every Platform
When it comes to marketing online, the benefits are substantial but the stakes are high. Whether you're a business or an individual, fyndyou can help you harness the power of social media. Learn more about how our social media advertising specialists can help you grow your business here.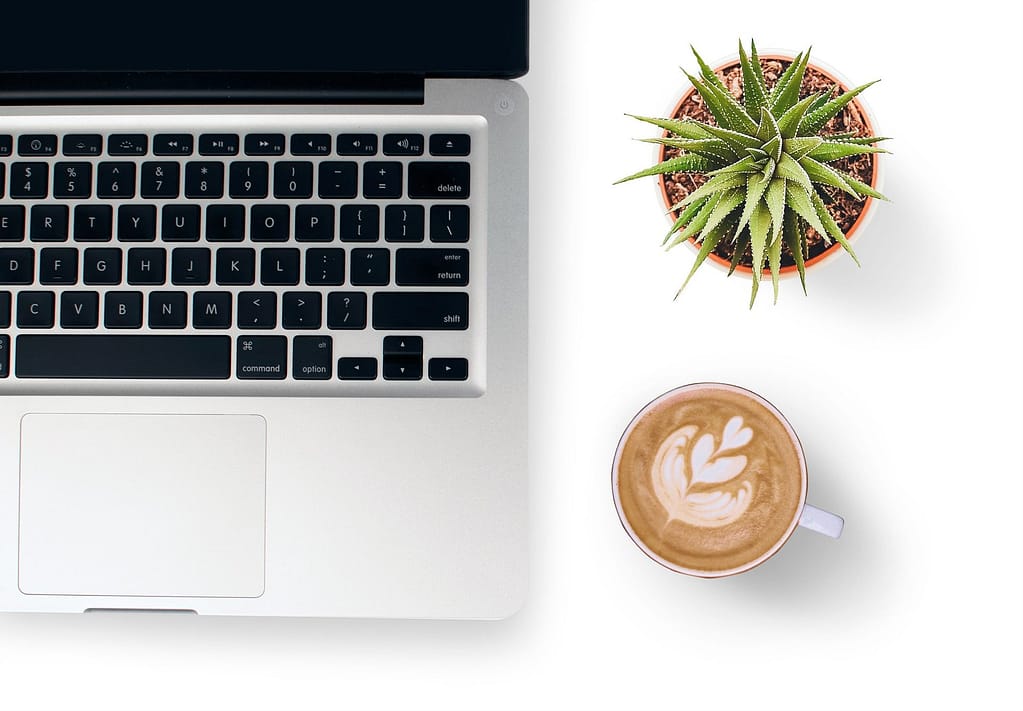 Everybody has a personal brand, even you.
When done right, your personal branding strategy can be your most powerful asset. The key is to build it effectively on social media and craft a compelling narrative that will help land new opportunities and connections to advance your career and life.
Below are the vital steps to create a successful personal brand.
Step 1: Determine Your Unique Brand Story
People are naturally interested in stories. But before that, think about your talents, unique selling points (USPs), and accomplishments. Identify the core values you want to be associated with. And make them all a part of your story.
For example, your brand story can be adventurous, motivational, or daring, like Sir Richard Branson, who reached the edge of space. On the other hand, a value-driven brand story with functional and emotional benefits is always a hit. For more inspiration, look at Gordon Ramsay's branding "recipe." His classic story revolves around his struggles, controversies, and successes. He is sometimes rude and uses unparliamentary language. People watch him for his behavior, his extraordinary skills, and his pure sense of perfection. That's what they love about him.
As you start thinking about the more tangible elements of your personal branding strategy, create your website and social profiles. Include your interests, aspirations, past experiences, and rewards.
You can focus on popular social platforms, such as – Twitter, Instagram, LinkedIn, Facebook and TikTok.
Optimize the profiles with your professional logo and headshots.
Include a clear call to action.
Stay consistent and deliver a cohesive message across every platform.
Use relevant hashtags and make meaningful connections.
Step 3: Build a Strong Content Strategy
Engaging and insightful content is a vital part of your personal branding strategy. It makes you a trusted person in your niche. First, do some research within your space to design your content. Build a content calendar. Keep track of trends in your space and develop content to post regularly. Next, develop a variety of content types such as infographics, videos, webinars. To optimize visibility, cover multiple platforms and channels like a personal website, Quora, YouTube, and more.
Talk to your audience. Build a community for people to know more about you and each other. Use social tools like Instagram Live, IGTV, LinkedIn Groups, Slack communities, etc. When you turn on the conversation switch for your followers, that is when you begin to build a community. In fact, you may also start to monetize your personal brand.
Step 5: Monitor and Review
Answer these questions as you move along.
How am I growing as a personal brand?
Is my audience aligned with my brand goals?
Are my followers truly deriving benefit from my content?
This is the most important of all personal branding steps. Obviously, you do not want to end up telling the wrong story to the wrong people.
You may need a professional to review your progress, monitor analytics, create a content calendar, design copy, and be consistent in engaging with your audience for all your channels.
Take the Next Step
Creating a powerful social media strategy for personal branding is not easy, but the payoffs are enormous when you generate the right engagement.
fyndyou® will guide you through every step of the journey. Whether you are looking to accelerate your career, be a social influencer, or bring more business to your company, we can get you there. Our experts will help fine-tune your message, develop engaging stories and build a loyal following on social.
Get started with our personal branding packages today!
With 82% of the population ages 13+ on one or more social media platforms in North America, it's difficult to ignore the power of marketing on these platforms backlinko. If you haven't started yet, now's the best time to get going.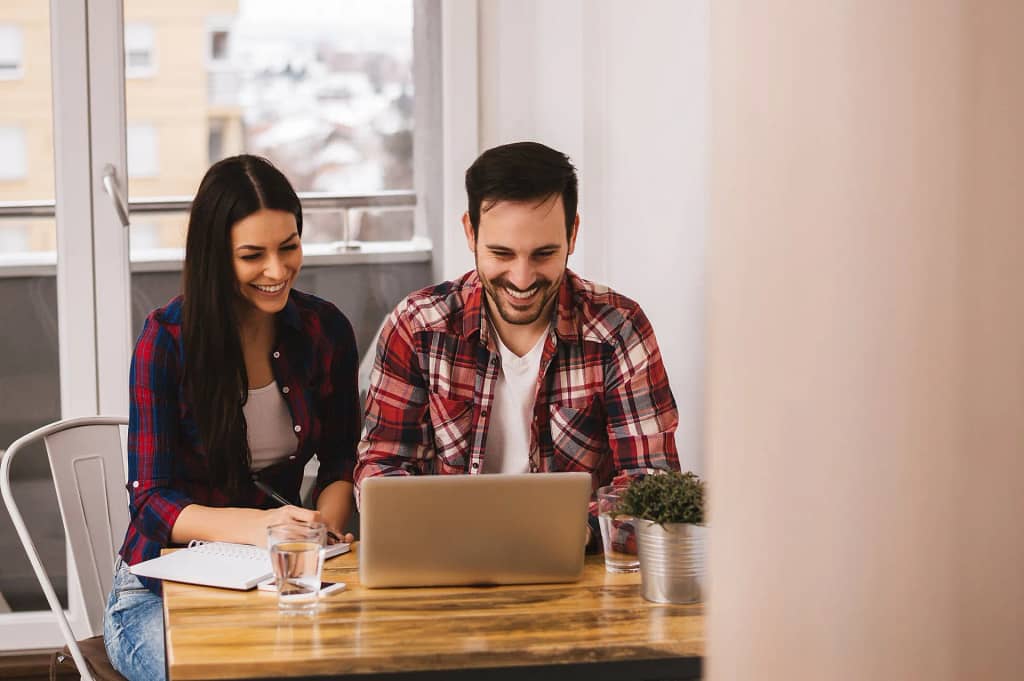 Step 1: Product research
Expect your future customers to comb through reviews, browse pictures of your product, and research competitors. According to this Global study, 43% of consumers will research you through a social media platform before purchasing and another 27% will purchase a product based on social media ads alone. Consumers often trust other consumers to gather consensus on whether they should purchase or not.
Step 2: Consumers respond to post types
This same study found engagement to be highest on Facebook when a post included a live video. They also found engagement on Instagram to be highest when using a carousel ad. Keep in mind that analytics and your industry type will also play a role in engagement so be sure to strategize your post types accordingly. Consumers respond to your post types based on their own interactions with Social Media.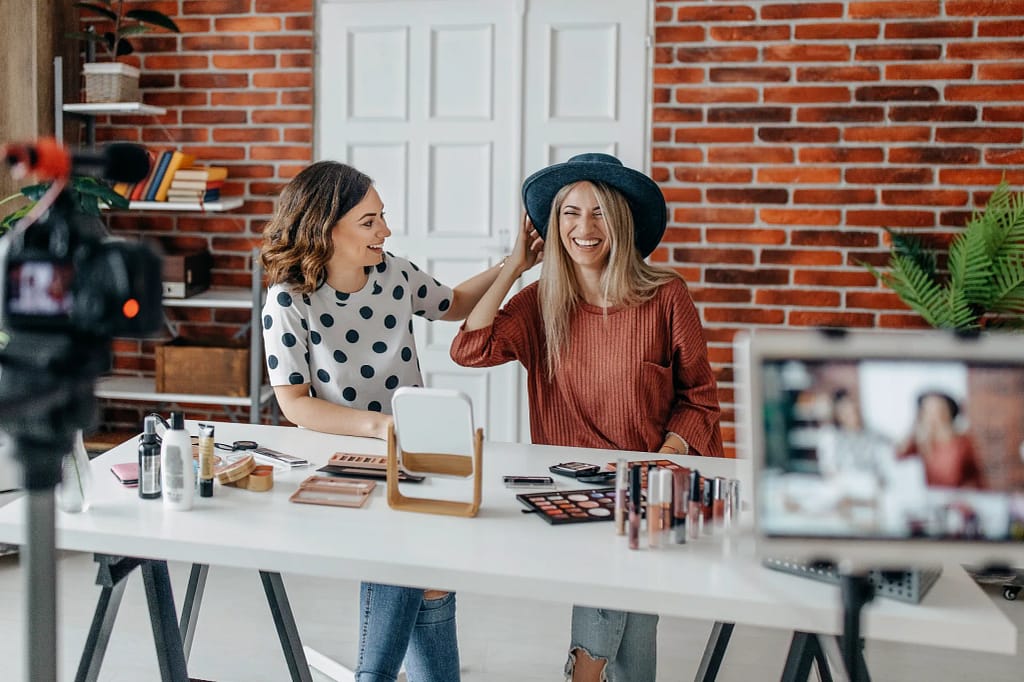 Step 3: Influencers have the highest engagement rate on Facebook
Influencers play a key role in social media marketing. The New Global study found that, percentage-wise, influencers have the highest rate of engagement on Facebook with sports teams being a close second. Consumers look to the influencers they trust for product recommendations and reviews.
Let's face it. We all spend a lot of time on social media. Checking in on breaks, at lunch,and before going to bed. You can now share and boost your brand on the largest network in history and reach an audience of millions.
The question isn't whether you should start marketing on social media. It's when.
fyndyou® is here for you. Let our social media experts guide you, improve your outreach, and put more people in front of your brand.
Marketing yourself on social media may seem like a daunting task, but there are ways to simplify the process. Check out these three best approaches to social media and start putting yourself and your brand out there today!
Personal Branding
Branding is all about how people perceive your product, business, or even you as a person. The goal is to make sure that perception is the one you want people to have, and social media helps you by getting your name out there.
The first step is figuring out who you are and what you want to be known for. What is your brand about? What makes you different? The digital landscape is crowded with a lot of chatter from brands and individuals, so what makes you different is what will make you stand out.
Don't be afraid to brand yourself as an expert in your field, even if you know 100 others in the same niche! Remember, people will follow you because they're interested in YOU, not just your knowledge. So be authentic and genuine to yourself.
Actionable Steps
Determine who you're trying to reach and what platforms they use so you may better reach them
Know your tone and writing style. Don't be afraid to reinvent your brand and adapt your voice as you go.
Develop social media personas and use them to improve your content strategy to reach your target audience.
Post regularly, and be consistent!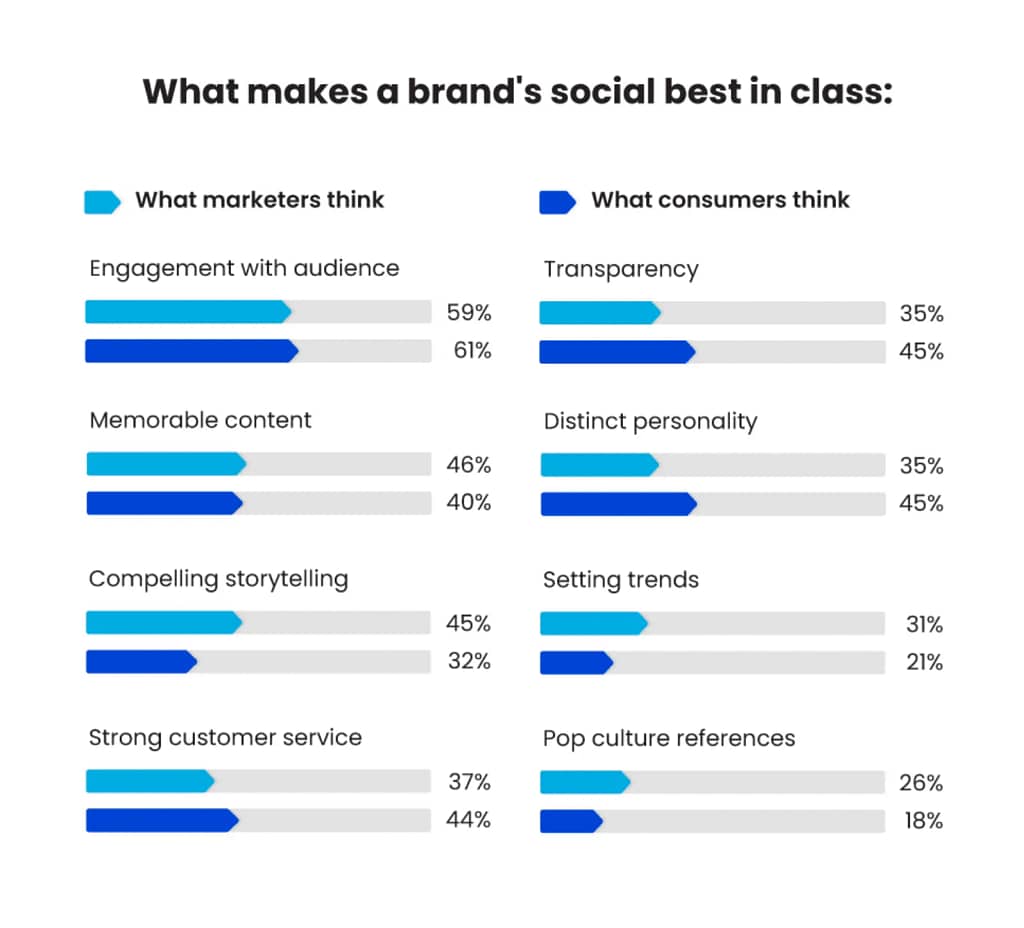 Source: Sproutsocial
Brand Awareness
Now that you've pinned down your brand, it's time to build a buzz about your new business or products.
While brand recognition is how recognizable and memorable your brand is to your target audience, brand awareness takes things further. It involves customers not only recognizing your brand but remembering details about the products and services you offer. As a result, it helps keep the products and services you offer top-of-mind and increases the likelihood customers will seek you out.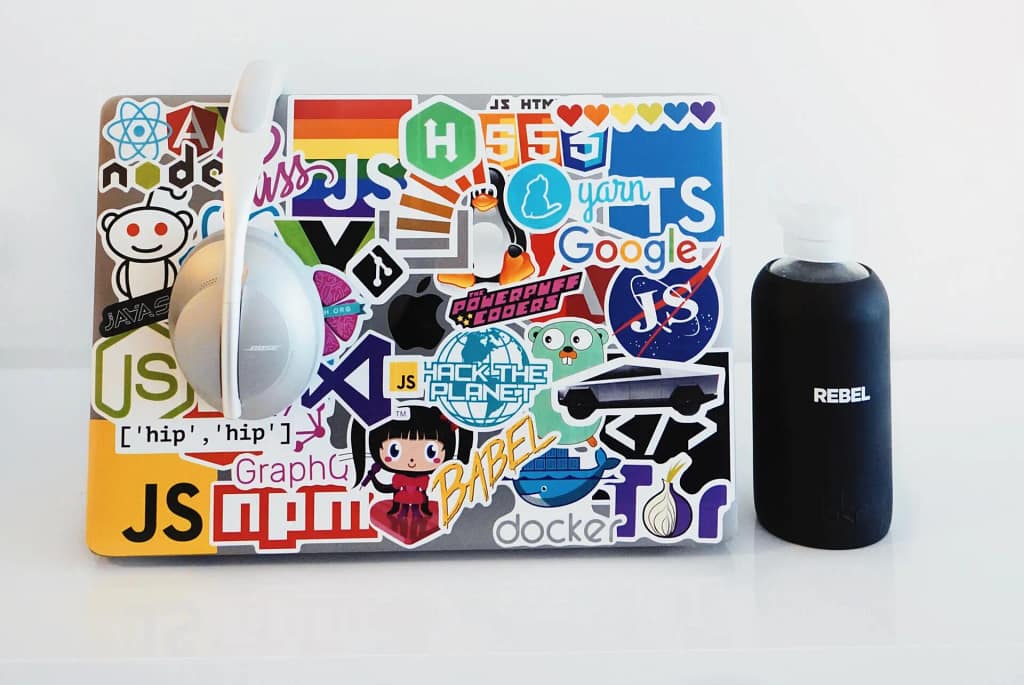 Actionable Steps
Pair up with influencers for some social proof. 61% of people between 18-34 have made choices based on what influencers have shared, meaning customers who don't yet trust your brand will trust people they've come to know. Don't worry about finding an influencer with a huge audience, either. Influencers with a smaller following often have better engagement rates as the community they have built feels more like a family.
Utilize hashtags, and don't be afraid to create your own. Twitter's research on hashtags shows using them increases engagement almost 2x for individuals and 1.5x for brands!
Participate in or sponsor events, contests, and giveaways, and don't forget to encourage guests and User Generated Content!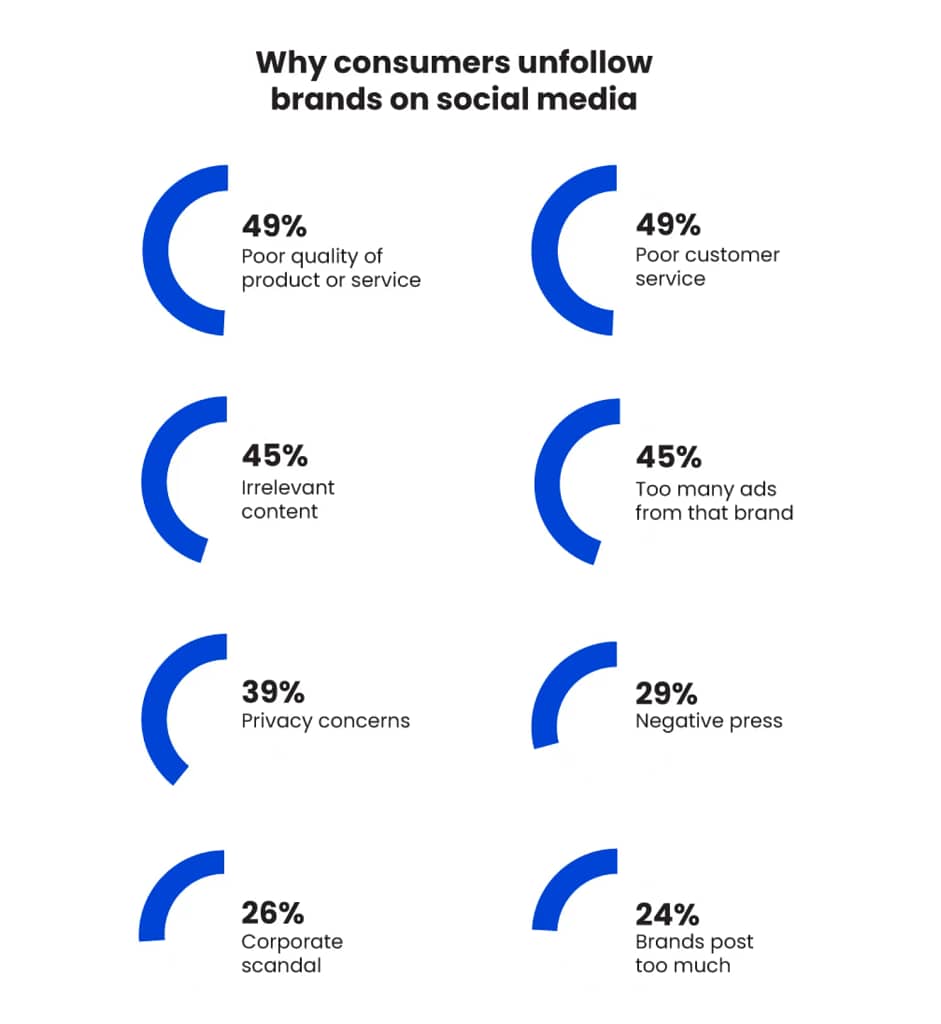 Source: Sprout
E-Commerce
The improvement of interaction between buyers and sellers makes the E-Commerce approach one of the best approaches to social media marketing success. The average person spends almost 2.5 hours on social media a day, making it a powerful tool for your e-commerce business.
Harness the power of social media marketing by creating social e-commerce channels. Instagram, Facebook, and Pinterest make it easy for users to tag products in posts. Social media creates a virtual storefront for your business to increase accessibility and is a cost-effective marketing strategy, meaning you don't need a large budget to market yourself!
Don't wait to get started! By the end of 2021, eCommerce sales for the year are expected to hit $4.5 billion dollars.
Actionable Steps
Ensure your site and social media content is optimized for mobile usage. The number of individuals making the digital rush is continuously growing, and an estimated 79% of smartphone users have purchased online using their mobile devices in the last 6 months!
Focus on increasing your number of friends and followers to guarantee exposure to your business.
Set aside time every day for humanized interaction with your followers to ensure you're not relying on automated responses.
New Paragraph
Source: Outerboxdesign
Social media marketing and eCommerce are only gaining momentum and show no signs of slowing. These three best approaches to social media marketing can make all the difference. Don't wait- get started on your marketing strategy today!
Marketing yourself on social media may seem like a daunting task, but there are ways to simplify the process. Check out these three best approaches to social media and start putting yourself and your brand out there today!
Understand Their Interests, Preferences, and Needs
Utilizing social media analytics can be a potent tool for getting to know your customers better. Facebook, Instagram, LinkedIn, Pinterest, and Twitter give business accounts access to data that shows an overview of activities from your social media pages. For example, business accounts on Instagram can see impressions, profile visits, and how far the post reached. On the other hand, Facebook Insights will tell you which posts are performing the best and where your visitors are coming from in the world.
You can compare the number of views to the number of likes, what content gets the most interaction, and more. Seeing how and when your visitors interact with your posts allows you to pinpoint what they like, what they respond to, and what they don't. Then, you can implement that knowledge to better tailor your content and execution to target your ideal consumer.
Which platforms your customers use can also give you insight into what they're looking for while browsing social media. For example, 85% of Pinterest users report using the platform for DIY projects, renovations, homemaking, and major lifetime occasions, while 91% of executives rank LinkedIn as a top choice for professionally relevant content. What's more, Twitter's timeline generates over 31% higher emotional connection and 28% higher levels of memorability than other social media platforms. Knowing why your customers gravitate toward a specific platform allows you to optimize your content to their interests and preferences.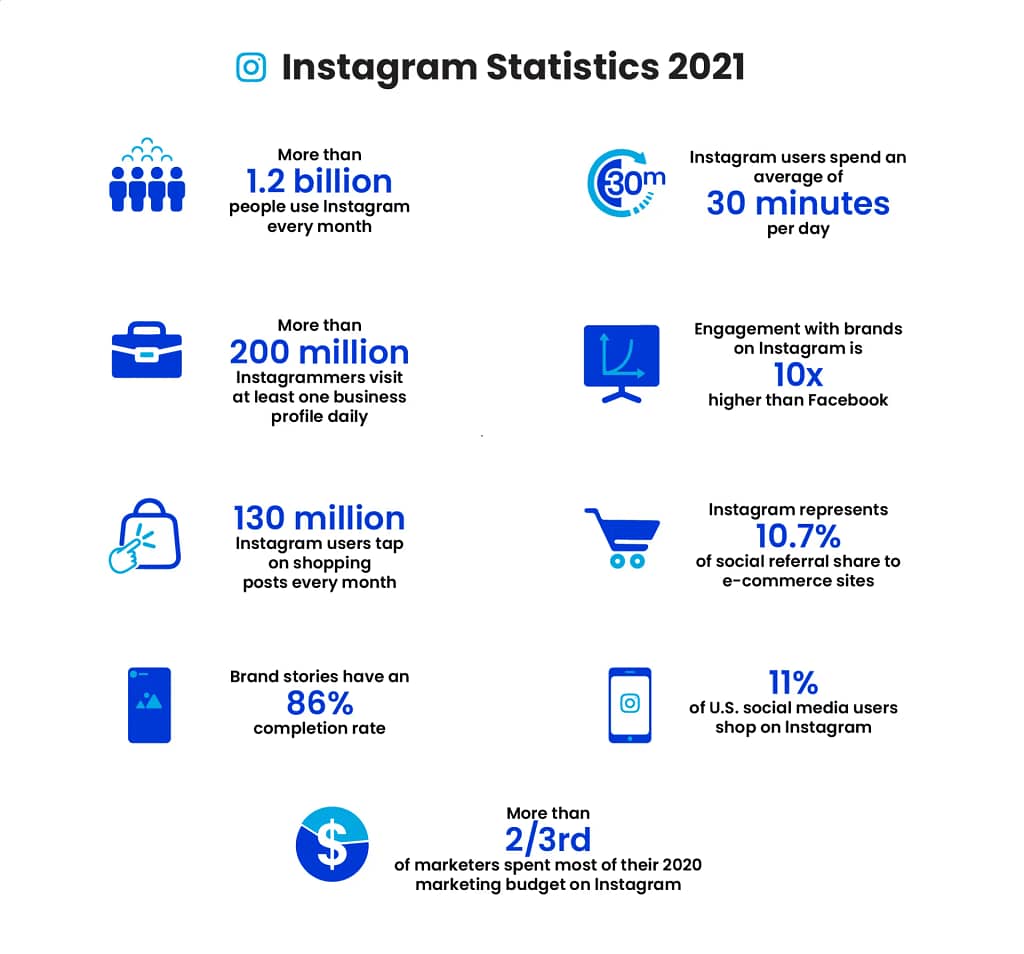 Actively Listen and Engage
Another way to get to know your customers better is through providing a dedicated customer service channel. Encourage previous buyers to share feedback and potential buyers to ask questions. When they do, be sure you take the time to have those conversations with them. Answer their questions promptly and directly, and respond to their feedback- both good and bad.
Thank them for good reviews and respond to their complaints. Facebook accounts for 80.4% of social referrals, which means you don't want negative feedback pushing clients away from your business. Furthermore, 53% of consumers expect a response to a negative review, and 1-in-3 even expect that response to happen in as little as three days! So be sure you're monitoring your social media accounts and interacting promptly. Don't stop at listening either: take that feedback and apply it to improve your products and service.
94% of shoppers say a bad review has convinced them to avoid certain businesses. When 83% of Instagram users use the platform to discover new products and services, you want to make sure you're actively handling negative feedback to show customers they are more than just a sale to you. Ask questions, look for ways to remedy the situation, and take their feedback to heart.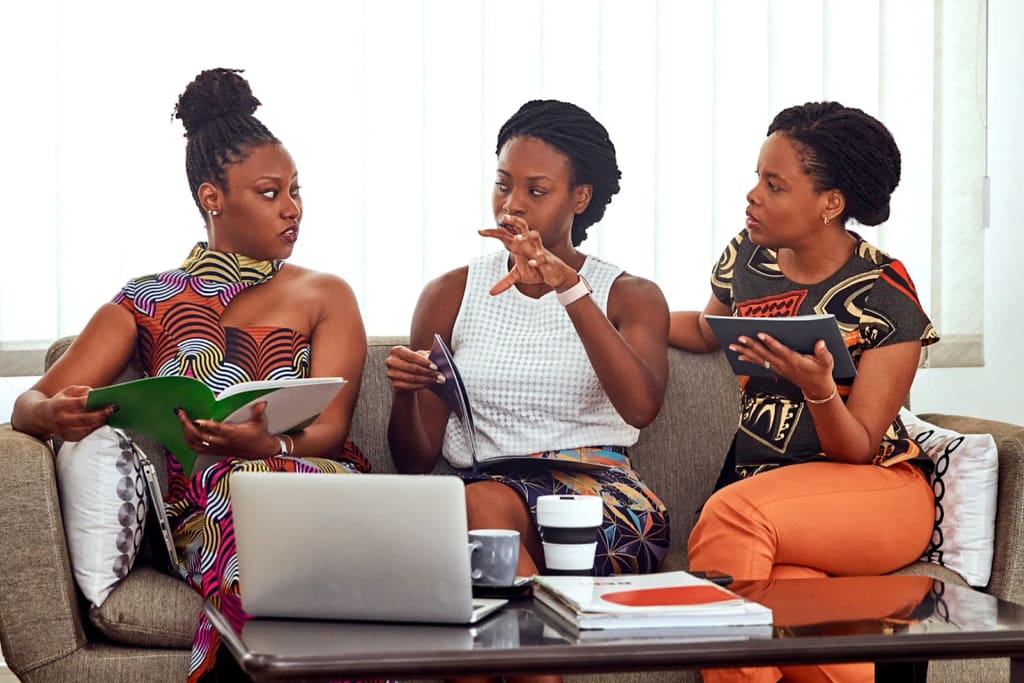 Add Value and Meaning to the Conversation
Social media isn't just a sales tool- it's a social tool. Giving your audience original and relatable content will make you stand out in a crowd of others who are doing the same thing as you. Your customers want to see and know you just as much as your products.
Instead of featuring your products in every post, switch it up by posting something funny but relevant to your niche. Create appreciation posts for employees so your followers can put names to faces and know who their purchases are supporting. You can even highlight specific customers and fellow business owners with duets, stitches, retweets, shares, and tagging.
Showcasing behind-the-scenes content is a great way to fuse relevant content with fun content. For example, if you make your products by hand, give your followers a glimpse into the world behind the screen and show them your production process. Teach them something not many people know about your craft or service and make them feel like insiders.
Don't be afraid to get inspiration. Building a successful brand from the ground up isn't an easy feat, and it takes a lot of passion and dedication to accomplish it. We all have dreams and aspirations, but you turned yours into a career. Share that. Showcase your accomplishments and setbacks to show others that they, too, can follow their dreams. This adds value to your follower's feeds and encourages them to interact with you, giving you more opportunities to get to know your customers better.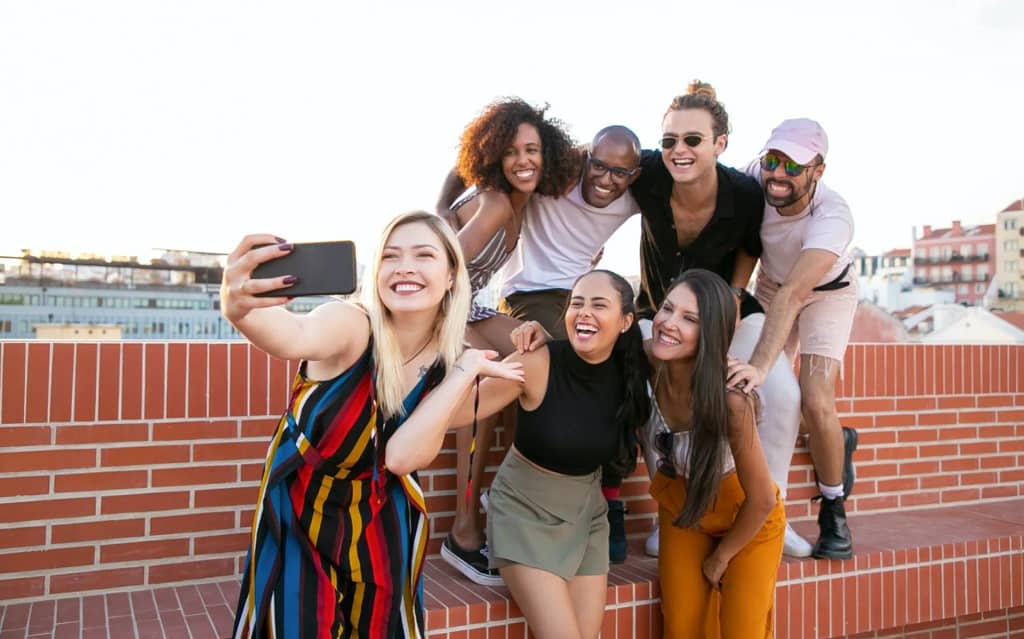 Share User-Generated Content
User-Generated Content (UGC) is key when getting to know your customers better because they tell you exactly what they think and feel about your product. An astounding 83% of Americans are more likely to buy a product based on recommendations from a friend or family member!
Not to mention, 79% of users say UGC from strangers influences their purchases, and they find it 9.8x more impactful than influencer content.
Sharing content from your customers puts your customers at the front of your brand. Potential buyers will see who else is buying your products and what they think about you. In addition, 90% of customers agree that authenticity is important while rating UGC as 2.4x more trustworthy.
Be Relatable
The competition isn't just fierce on all platforms, it's fast-moving, and content is easy to miss. There are an estimated 4.48 billion social media users globally, and that's what makes your personality your x-factor when trying to stand out.
Knowing your customers better means knowing what they want to see. Modeling your content after what you like to see on your feed will attract others with similar interests to you and what you have to offer. Get creative, and don't be afraid to try new things.
It's important to stay authentic to your values. Don't tell your customers and followers what you think they want to hear; tell them what you want them to hear. And if you get it wrong, listen to what they have to say and don't make the same mistake twice.
There are many resources available that can cut down on the amount of time you'll have to spend online but getting to know your customers better means putting in the time and effort to listen and learn. So put yourself out there, be true to yourself, and start talking to them today.
It's an influencer's world—we're just living in it!
If promoting products and brands and sharing your life on social media sounds like an exciting career path, you're in the right place.
The influencer industry is worth over $5 billion and growing. The financial opportunity is massive because brands have realized that consumers look to influencers for recommendations before they make a purchase, go see a movie, and even plan a vacation.
The social proof behind influencer marketing packs a powerful punch for businesses and they see the value in working with influencers.
Read on for some best practices that social influencers have implemented into their marketing strategy. You'll be prepared to grow your presence online, build an authentic following, and sign business deals with major brands.
Know Your Niche & Platform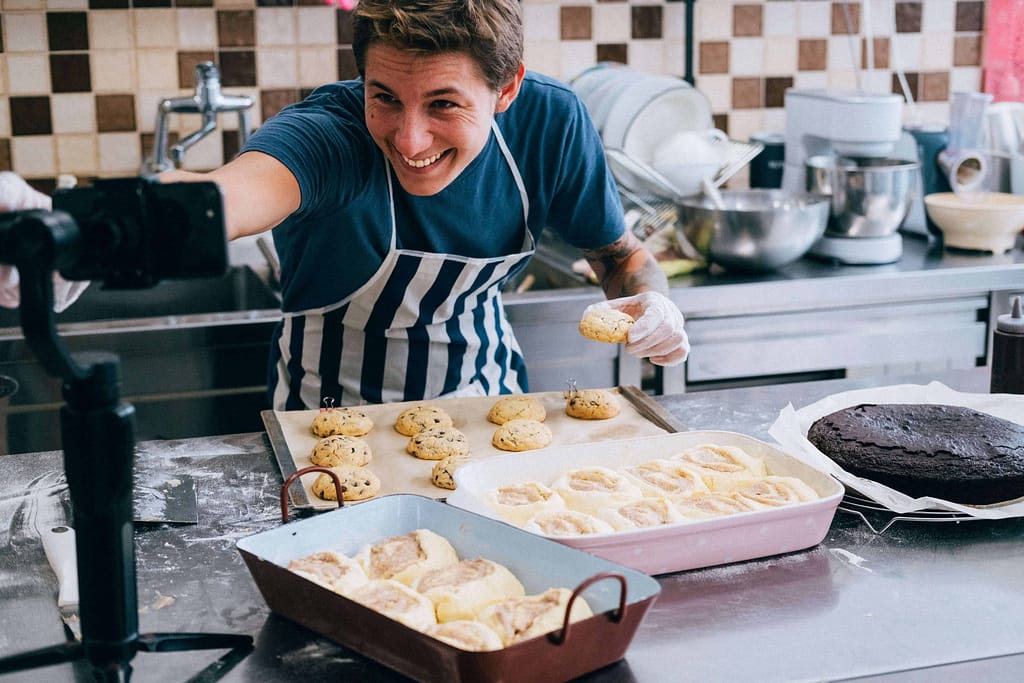 First thing's first—what's your focus going to be? What are you passionate about? Maybe you're makeup obsessed, a fitness buff, a foodie, or an avid traveler. Whatever you enjoy doing in real life is ultimately what you should be sharing online. Your content will come naturally and followers will pick up on your passion.
Once you've determined your niche, decide on a platform. This can be tricky, as many people go with the route of "not one, but all" when it comes to influencer marketing.
However, spreading yourself too thin from the jump is an easy way to become burnt out on social media. We recommend choosing one main platform to build a following, engage with your community, create compelling content, and interact with brands.
Can you have profiles on other platforms? Definitely! But having one main account where you do the majority of your marketing is crucial to building a following.
Which Social Platform is Right For Me?
When it comes to marketing for influencers, there's no one size fits all. Our best advice is to research where other influencers in your niche exist online. Instagram is often the best channel for engagement when it comes to fashion, travel, and food.
Fitness instructors, and art forms like makeup artists and hair stylists, do well on YouTube and TikTok. These two can be powerful channels to post tutorials and other enticing video content.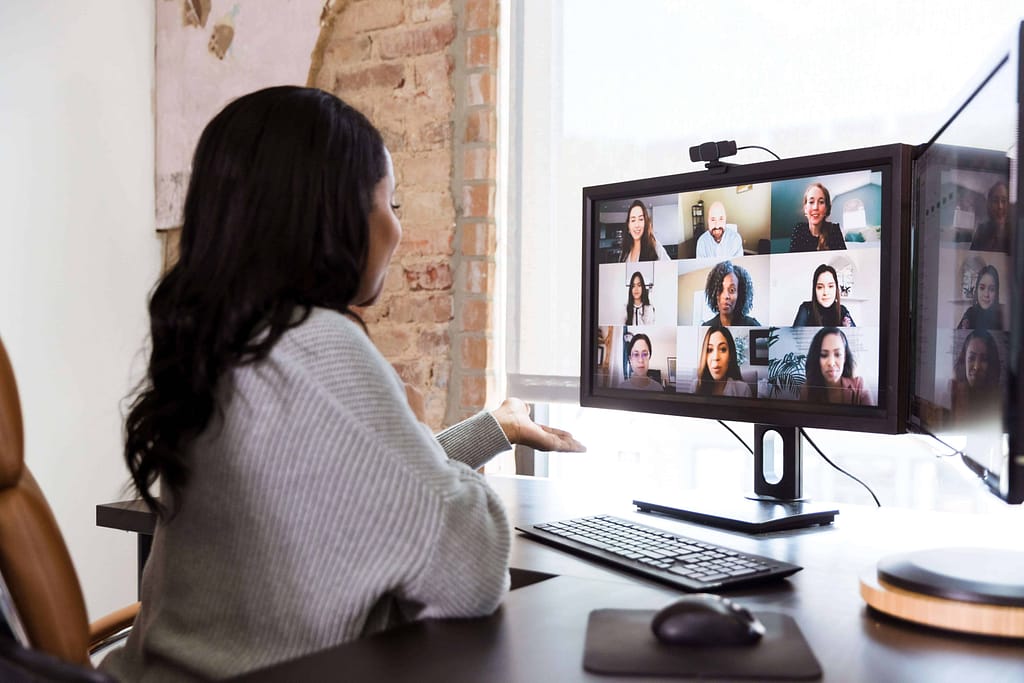 Any social influencer will tell you that engagement is the secret sauce for building a loyal online following.
Engagement is the most effective way to foster trust and authenticity with your audience. Just a few options for engagement include using a popular hashtag, responding to comments on your posts, or joining live streams to engage in conversations that are happening. The more you put yourself out there, the more your audience will interact with you and your content.
Be yourself — YOU are your brand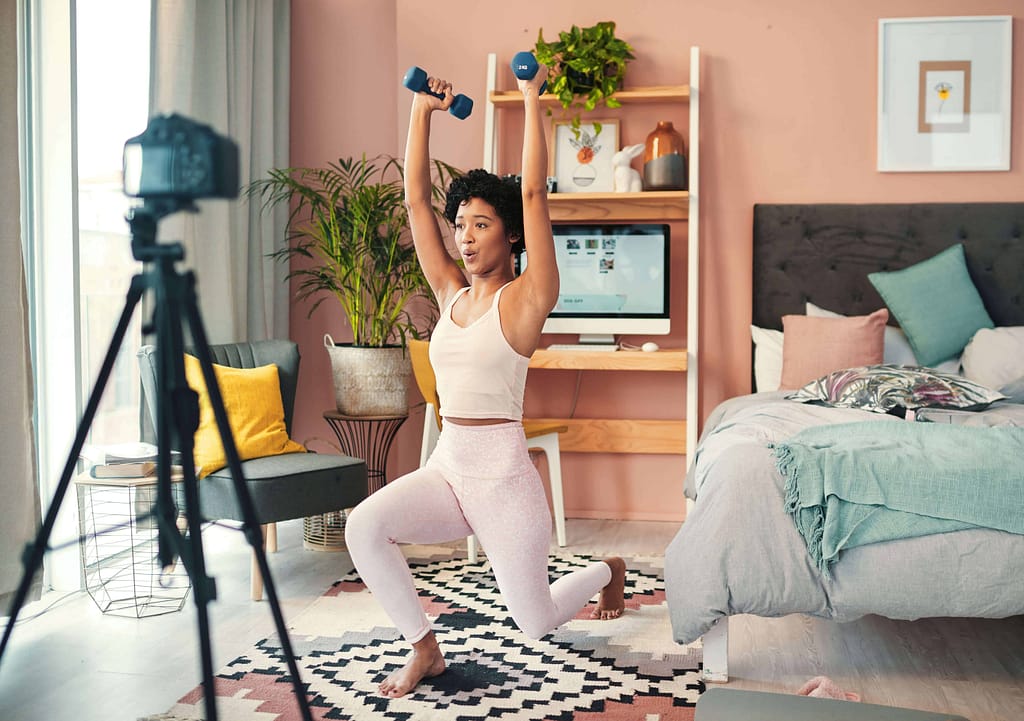 You're definitely not going to be the only person on the internet sharing beauty tips or streaming fitness classes. People aren't going to follow you because you're the only person who has the information they need— they're going to follow you because you're YOU.
As an influencer it's vital to present your most authentic self. When the thoughts you share are a genuine reflection of yourself, your audience will be full of people who read your captions and think, "Me too." Your "me too" audience will support you, encourage you, and even challenge you in ways that help you grow.
Decide what your overarching brand message is and fine-tune it, letting it seep into every post and comment that you make. Then you'll build a community of people who see the value in following you.
Overwhelmed yet? Don't stress!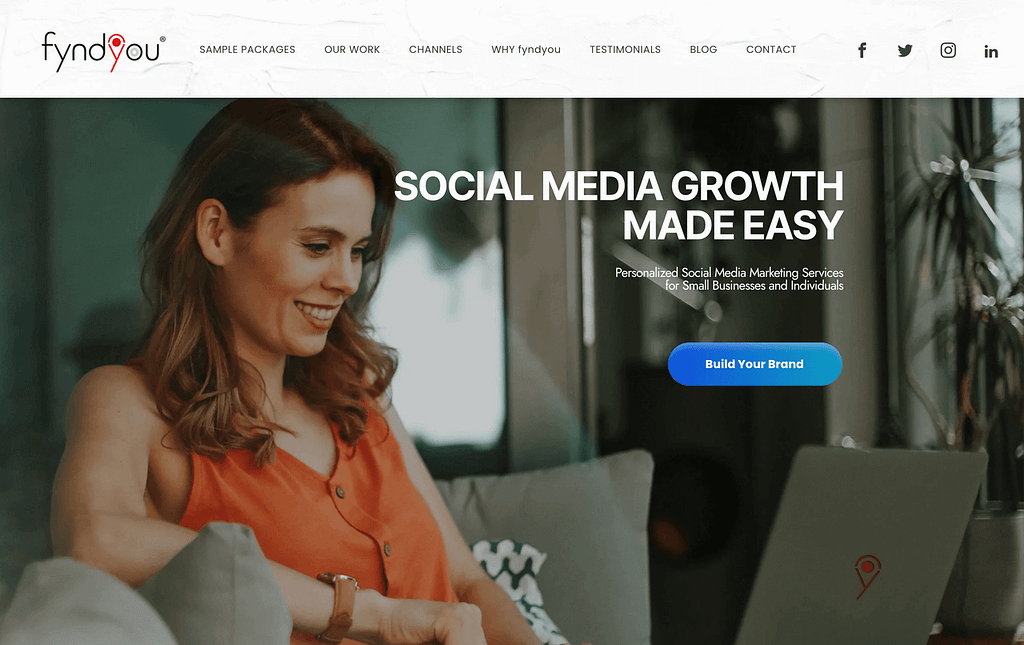 At fyndyou® we work with influencers to build an authentic following, find their personal brand's voice, and begin building a business online. If you're new to the scene and could use some insight into how marketing for influencers work, reach out to us today!
With 70% of Americans using Facebook and 59% of us using Instagram every day, it's interesting to think about how we build our online identities through social media. From the stories we share on Instagram, to the posts we tag friends and family in, each channel has a following that forms part of our identity.
Your business has a similar footprint in the world. Your followers, prospects, and customers help form your identity, and the social media platforms you post on build brand awareness. In the day-to-day of your business, it's easy to forget the power of leveraging social media to connect with your customer base.
But this tool is an effective one to hone. Here are reasons why social networking and social media management are important in personal branding, eCommerce, and brand awareness for your business.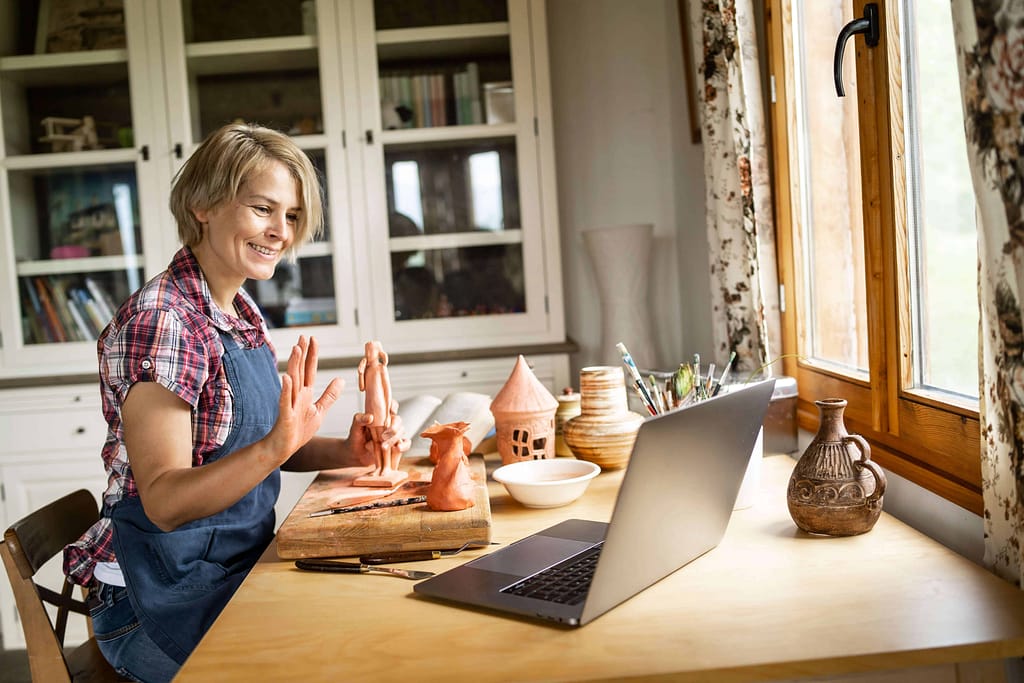 You might not think about it, but your personal profiles on social media platforms are a brand. Your followers engage with your stories and posts, and they reflect on what you post as an extension of you.
The opportunities here might not be obvious at first, but think about your following and how many of those relationships were built organically. What if you could do that thousands of times over and reach a larger audience?
Personal branding in Social Media is a natural way to market your skillset or build influence to help companies promote their products. Influencer Marketing Hub reports that for every dollar spent on influencer marketing, that company will make $5.20 in return. That's an amazing ROI and part of what contributes to the demand for influencers.
The same study shows that another 63% of marketers will increase their influencer marketing spend in the next year. All said, it's a lucrative time to build your personal brand, use the power of social networking to build a loyal following, and increase sales.
The eCommerce advantage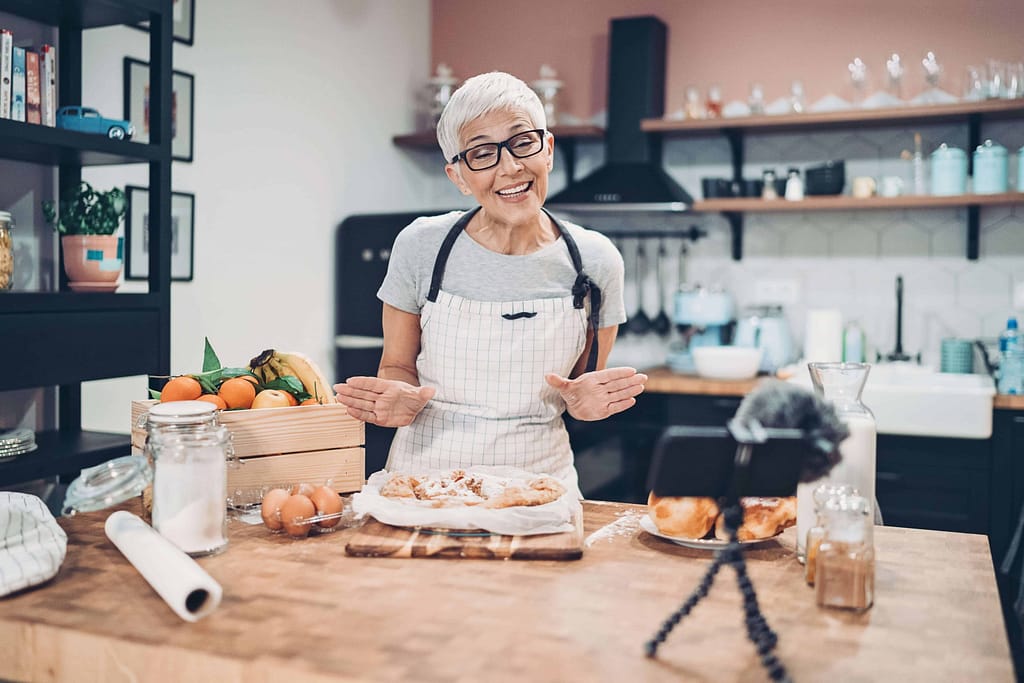 Have you ever browsed social media platforms looking for your next purchase? You might have looked for pictures and reviews in the comments, or searched down the rabbit hole of hashtags for that next perfect item.
We all have, and that's why leveraging social media marketing with engaging content and targeted ads is an attractive prospect. According to another study, Over 60% of shoppers find their new products on Instagram alone.
If you're an eCommerce site and you aren't leveraging social media platforms for your marketing needs, you're missing out on sales.
Brand awareness for your business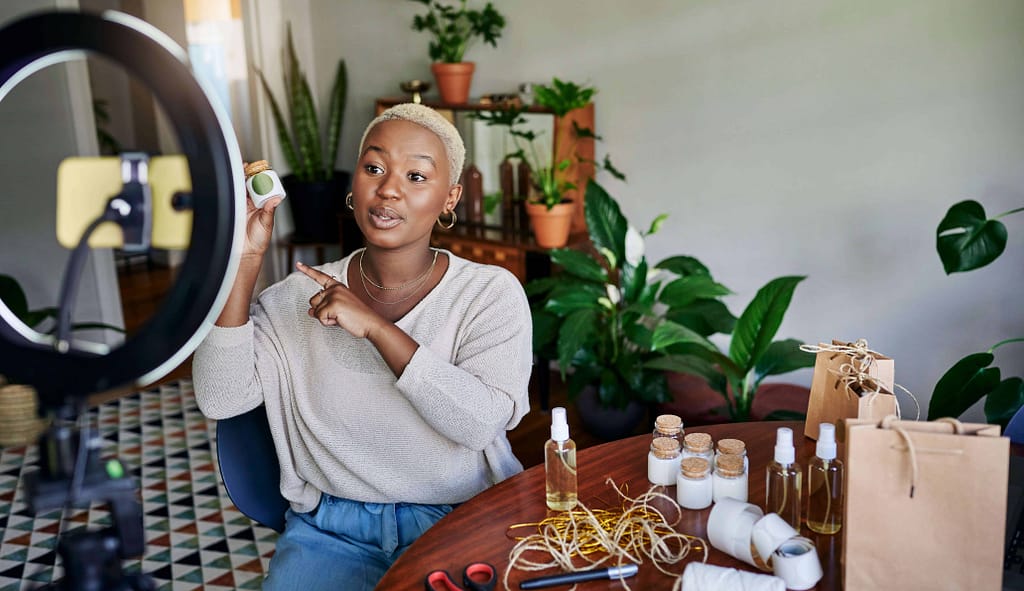 Social media is key for developing brand awareness but it's an involved process. You need quality content crafted to deliver what your target audience is looking for.
While the majority of consumers follow a brand for a new product or service, 47% of consumers follow social media accounts to keep up with company news. Social networking remains a powerful way to boost brand awareness, engage prospects at every level in their buying process, and guide them down your sales funnel.
fyndyou® is Here to Help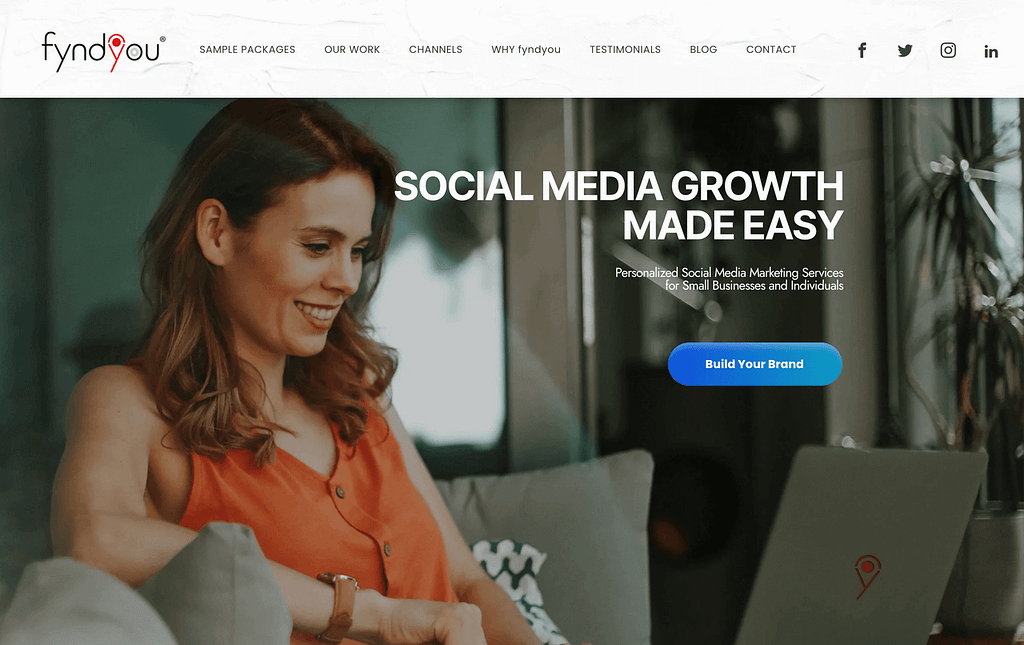 You might wonder how you can harness the power of social media management to boost sales and that's where fyndyou comes in. Whether you're looking to build your personal brand or increase brand awareness, individuals and businesses trust fyndyou to grow their social media presence and help increase sales.
Take back the time you spend on social media and focus on your day-to-day. We'll build your presence, connect with your customers, and amplify your growth. Contact us to learn more.
With restrictions soon to be lifted across the US, retail stores need to be prepared for a wave of traffic. People have been cooped up in their homes for over a year now, and you better believe they'll be eager to get out and do some shopping.
But how do you ensure that consumers find your store and not your competitors'? Luckily, there are a few tricks you can use to boost your rank in local searches and grow your customer base.
Here are our top three tips to help your retail store get found online.
Create a Microsite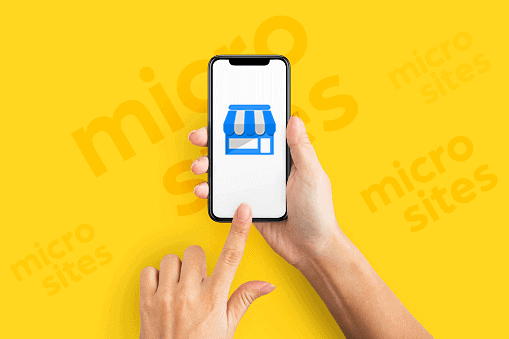 A microsite is a smaller site that concentrates on a specific topic or niche. Because it has a more narrow focus than a larger website it makes it easier to rank for local keywords.
They allow you to focus on a specific area of your business. For example, if you really want to rank locally for women's hats you can create a whole microsite around that niche. This is more effective than trying to target those keywords with a more general site.
They're great for local SEO. If you focus your microsite on your local area you'll be much more likely to show up in searches when people nearby are looking for your products. If your retail store has multiple locations consider creating a microsite for each location to help them get found in their local area.
Microsites are perfect for promoting product launches, events, special promotions and more. If there's something exciting you want to spread the word about consider creating a microsite around it. This will increase the chances it gets discovered in searches.
List Your Business in Local Directories
People don't just search for retail stores on Google. They also use online directories to find the top businesses in their area. This is why it's critical to get your store listed in as many directories as possible.
Plus, having more directory listings is good for local SEO. These websites have very high domain authorities, so even if your website doesn't show up for certain keywords your directory listing might. Customers can also leave reviews on these sites which boosts your search rankings.
Here are a few directories you should consider listing your store on
Google My Business
Yelp
Yellow Pages
Foursquare
Better Business Bureau
Use Paid Advertising
While you should definitely invest in SEO strategies for your store, it often takes time before you begin to appear in organic search results. That's why it's a great idea to supplement SEO with paid advertising.
There are two types of ads you can buy: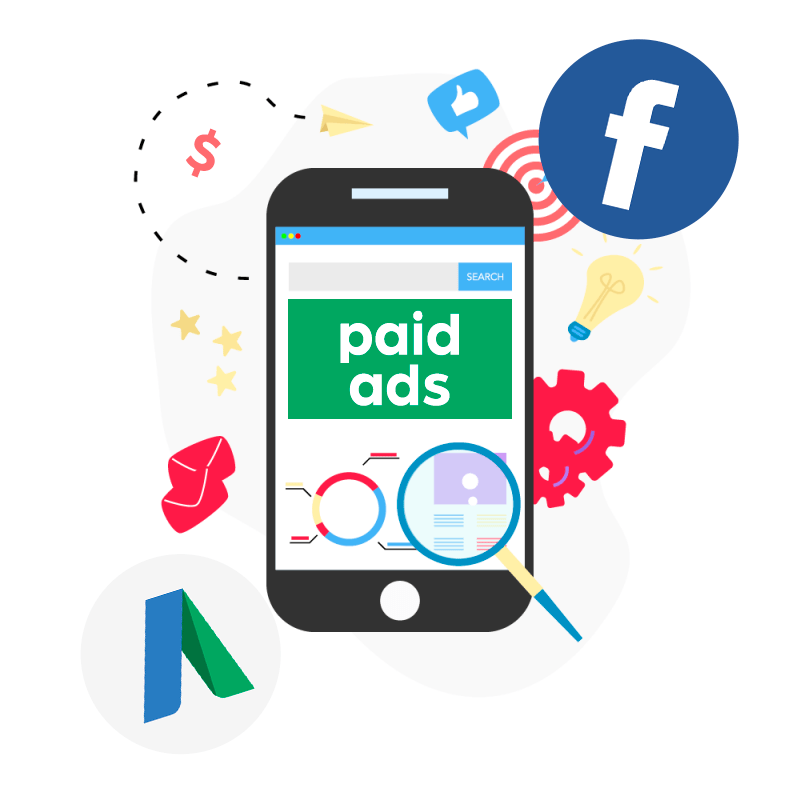 Google Ads: These ads appear at the top of Google's search results. You'll choose which keywords you want to target and pay a small fee to show up in those searches.
Facebook Ads: Use Facebook's large data collection to target a wide array of demographics, including age, gender, interests, occupation, and more.
With both of these ads, you're able to limit them to your local area to ensure they're only being shown to people who are within driving distance of your store.
fyndyou® Will Get Your Retail Store Found
The fyndyou program includes all the services above and more to ensure you get found in your local area. We optimize your digital marketing and local SEO so you can focus on growing your business.
If you want to learn more, click here and schedule a free demo.
For funeral homes with multiple locations, one of the biggest struggles is getting each location found online. What often happens is the original location shows up in Google, but the other locations are invisible.
Almost a third of US consumers use the internet to search for local businesses on a daily basis. So, if any of your locations aren't properly listed online you're potentially missing out on a lot of business.
But how do you ensure all your funeral home locations are found in their local areas? Here are four tips:
Use Microsites
The problem with a regular website is it's not great for businesses that have multiple locations. Google might be able to find one or two of your locations through your website, but the rest will likely be lost.
Microsites are smaller pages that can be used to target a specific area. With this strategy, each of your funeral homes will have its own dedicated website that's geotargeted to its local area.
This means when people search for "funeral home" in your target areas, your locations will have a much better chance of showing up.
List All Your Locations in Online Directories
A website isn't the only place someone can find your business. They may also find one of your locations through directories like Google My Business, Yelp, Yellow Pages, and BBB.
Making sure each of your funeral homes has updated directory listings not only gives customers additional ways to find you, but it also helps your microsites get found.
By ensuring the contact info listed on your microsite and directory listings is exactly the same, it helps reinforce to Google where you're located. This gives you a better chance of ranking highly in local searches.
Focus on Increasing Your Online Reviews
Online reviews are another factor that contributes to your local search rankings. The more positive reviews you have the higher you'll rank for funeral home-related keywords.
Plus, reviews provide great social proof. Since your business is responsible for people's loved ones, gaining their trust is key. According to a recent study, 93% of people's purchasing decisions are influenced by online reviews.
A higher number of positive reviews will make people more comfortable doing business with you.
Paid Advertising
To give yourself even more of a boost in your target areas, it's a good idea to invest in some paid advertising.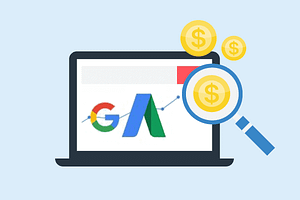 Services like Google Ads and Facebook Ads allow you to target specific areas. You can serve ads in certain cities or create a radius around each of your funeral homes. That way, any time someone is looking for your services in one of those areas there's a good chance they'll see your ads.
Get Your Locations Found with fyndyou®
The fyndyou Program Bundle includes everything you need to get your funeral home locations found online locally, all for one affordable price. We incorporate the strategies listed above, and so much more, to provide a simple digital marketing solution.
If you want to learn more, click here and schedule a free demo.
Social media is an essential component of every business' marketing plan. Sites like Facebook and Instagram aren't just places to look at funny photos and videos. According to GlobalWebIndex, about 54% of people who are active on social media use it to research products.
This is why it's so important to not only have a presence on these sites but to also post regular quality content. And the best way to do that is to create a social media marketing plan.
Keep reading to learn the four steps you need to take to build an effective social media plan.
Choose the Platforms Best Suited for Your Business
The first step is to decide which platforms are a good fit for your business. Each platform has a unique audience, so choose the ones most likely to be used by your ideal customer.
Here are some key stats on each platform, courtesy of Khoros:
Facebook: 2.7 billion monthly users, 54% female/46% Male, great for reaching people of all ages.
Instagram: 1 billion monthly active users, 51% female/49% male, strong usage between the ages of 18 – 49.
Twitter: 330 million active users, 50% female/50% male, users are primarily under 50.
LinkedIn: 260 million active users, 43% female/57% male, very strong usage between the ages of 25 – 34.
Because of the widespread usage of Facebook, this is the best platform to start on. From there, choose one or more other platforms that suit your business.
Create Content Pillars:
These are three to five topics or categories you can use to inspire your content. Every post you create should fall under one of these pillars. This will be the foundation for your social media content strategy.
Here are a few tips to help you choose your content pillars:
Identify Who Your Ideal Customer Is: Use your sales data and analytics to see who is actually buying your products and services. From there you can create content pillars that appeal to this audience.
Find Out What Content Performs Best: Review your previous content to see what topics resulted in the most engagement.
Listen to Your Audience: What questions do your customers frequently ask? What do they most want to know about? Use this information to inspire your content pillars.
Build a Social Media Calendar
A social media calendar helps you plan your content in advance to ensure you maintain a regular posting schedule. It also allows you to take your time developing content, rather than publishing poorly researched posts on the fly.
Try to plan content out a few weeks worth of content at a time. You can schedule posts for specific days and even times if you wish. However, you should also be open to adjusting or changing your calendar as new opportunities present themselves.
Supplement Your Posts with Ads
Social media is moving more towards a "pay to play" model, meaning even if you're posting regularly it might not be enough to drive engagement. This is why it's a good idea to supplement your organic posts with paid ads.
Decide on a monthly budget and create regular ads that will drive engagement and sales. This will ensure you're always getting the most out of your social media accounts.
Don't Have Time for Social Media? fyndyou® will Manage it for You
Our team of social media experts will create and execute a social media plan for you. They'll also run ads to grow your following and increase leads/sales.
Contact us or call (502) 289-6115 to speak to one of our team members today.

Start a New Project
When you partner with us, you receive an entire team of forward-thinking experts to help you navigate the ever-changing digital landscape. Whether you need a professional website, social media marketing, email campaigns, or more, we're here to ensure you have all the tools you need to succeed. Start a project with us today and start seeing sustainable results!
Start a Project