4 Tips to Get Your Business Locations Found in Local Searches
If you're a business with more than one location, it's critical that all your locations can be easily found online. The numbers don't lie, local SEO is more important than ever before.
According to Hubspot, 72% of people who perform a local search end up visiting a store within five miles of them. It doesn't matter how well-known your brand or company is. If customers near your locations aren't able to find you online you'll never generate the kinds of leads and sales you're looking for.
So, how can you ensure all your locations show up in local search results? Here are four tips to help you always appear when and where your customers are searching for you.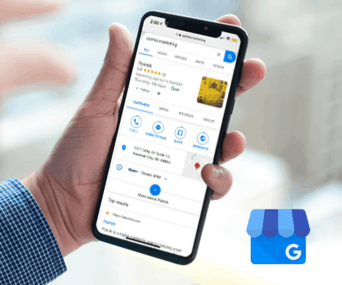 Create a Microsite for Each Location
The best way to get each of your business locations found in their local area is to make sure they all have their own microsite (or FYNDYOU site™ as we call them).
Microsites are individual webpages that are separate from your main site. By creating one for each of your locations, and optimizing them for local SEO, your stores and offices will have a much better chance of getting ranked on the first page of Google and other search engines.
Each microsite should include your location's address and contact info, as well as some local content.
Claim and Update Your Google My Business Pages
Another way customers can find your locations is through your Google My Business pages. In fact, a study by Bright Local found that 75% of Google My Business pages are being found through online searches.
It's possible your locations already have a business page. If so, make sure to claim it. If there isn't a page already create one.
Once you have your business page, update it with your address, contact info, microsite URL, business hours, and photos. Ensure the information on your business page matches the information listed on your microsite.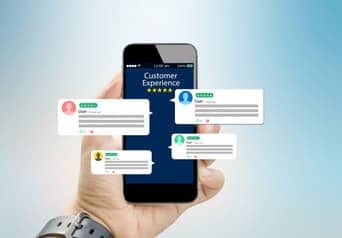 List Your Locations in Directories
People don't just look for businesses in search engines. They also look in directories, such as Yellow Pages, Yelp, Yahoo Local, Bing Local, and Foursquare.
List your locations in as many directories as possible for the best results. The more listings you have the more it helps your local SEO. And keep each listing consistent. Your business name, address, and contact info should be exactly the same across your microsite, Google My Business page, and directory listings.
Ask Your Customers for Reviews
Online reviews are becoming more and more important for local search. When Google recommends a business they don't just want to suggest the one with the most directory listings or links. They want to recommend businesses that have good feedback, which is why they factor reviews into their search rankings.
A recent study estimates that reviews make up 15.44% of Google's search algorithm. So, the more positive reviews you can generate the better your rankings will be. Have a customer that's had a good experience with your business? Follow up with them and ask them to leave you a review online.
Google reviews will have the biggest impact on your ranking, but building a positive reputation on sites like Yelp, Facebook, Trip Advisor, BBB, and Yellow Pages is important as well.
FYNDYOU Helps Your Business Locations Get Found Online
Want to ensure all of your locations are being found online in their local areas? The FYNDYOU bundle is specially designed for businesses with multiple locations. Call (502) 289-6115 or contact us today to speak to one of our team members and receive a free demo.